La médiathèque is the only French resources centre open to the public in Singapore. It offers an extensive collection of French books for kids and adults.
From Tuesday to Saturday, our two librarians are delighted to guide you through the learning materials, onsite and online.

Please note that La Médiathèque will be closing at 4:30pm on Saturday 21 May for an event (meet-the-author session).
Thank you for your understanding.


WHAT WE OFFER
More than 17,000 books, 860 DVDs, and 20 periodicals for all levels and ages! Learn more
Browse all the documents and reserve them, using your account. Click here.

Check the online library of the French cultural network.
Learn more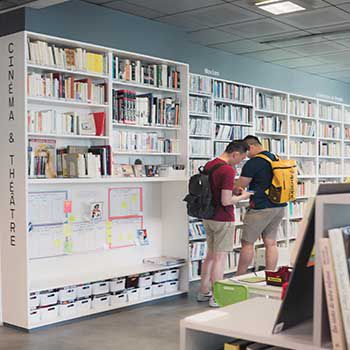 Conversation club, storytelling, meet-the-author session and much more! Explore here

Discover our library with your class and immerse in the French culture! More information

Donation
The library welcomes donations of items in good condition. Contact us by e-mail.