La médiathèque is the only French resources centre open to the public in Singapore. It offers an extensive collection of French books for kids and adults.
From Tuesday to Saturday, our two librarians are delighted to guide you through the learning materials, onsite and online.

In line with the latest directives issued by the Singaporean government, here are the latest measures in effect at the library:
- Vaccination status will be checked upon entry for all visitors aged 13 and above.
- Visiting rules:
Tuesdays to Fridays: All public (including non-AF members) are allowed to visit the library, with no appointment needed
.
Non AF-members will be required to check-in.
Saturdays: access* is reserved to our students/members only
.
For AF students/members who have no class on that day, please make
an appointment
for your next Saturday visit.
Guests without appointments will not be allowed to enter.

- Guests will be required to sanitize their hands before entering the library.
- Capacity: 10 people max, in addition to the rules of social distancing.
* The access is limited to 1 person per individual membership (or 1 child + 1 adult if the member is under 12 years old) and 4 people per family membership.



WHAT WE OFFER
More than 17,000 books, 860 DVDs, and 20 periodicals for all levels and ages! Learn more
Browse all the documents and reserve them, using your account. Click here.

Check the online library of the French cultural network.
Learn more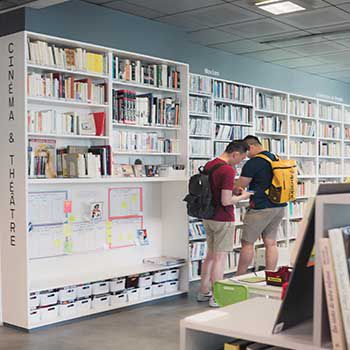 Conversation club, storytelling, meet-the-author session and much more! Explore here

Discover our library with your class and immerse in the French culture! More information

Donation
The library welcomes donations of items in good condition. Contact us by e-mail.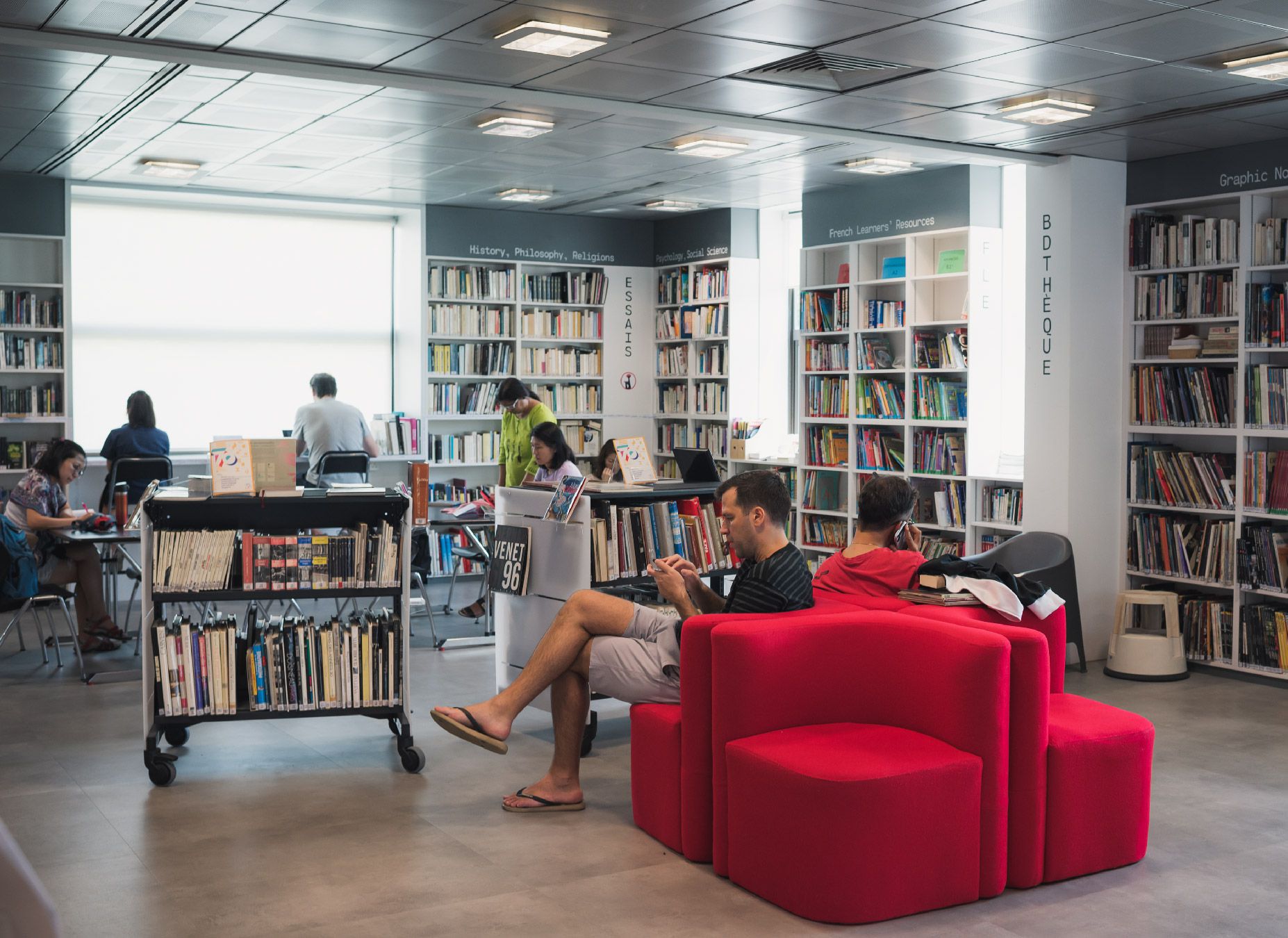 PRACTICAL INFO
SCHEDULE
Tuesday to Friday: 10.00am - 7.00pm
Saturday: 9.30 am - 5.30 pm
Monday, Sunday and Public Holidays : Closed
*** With effect from February, the library will open on Monday afternoons from 2 to 7pm.***

Discover all the upcoming events happening at la médiathèque.
BORROW AND RENEW
3Courses
T
he loan duration is 3 weeks (1 week for new items)
You may renew your loans a maximum of 2 times except new items, DVDs and items under reservation, by phone or
email
.
Only Alliance Française de Singapour's members are allowed to borrow resources.
Children card holders (age 1 to 15 yo) have access to kids collection only.

20 cents per day per overdue item.
There is a replacement fee for lost or damaged items or the option to buy an exact replacement.
.
A drop box for out-of-hours return is located at the lobby reception counter.


Any further question regarding our library? Check our FAQ here.
La médiathèque has subscribed to magazines and books with online audio, such as Bien-Dire, Mes premières belles histoires, etc…
Members of Alliance Francaise' library, when borrowing such books, have access to these audio resources, by logging to AF website with their member's credentials.
Please contact us if you need any more information about our online audio resources!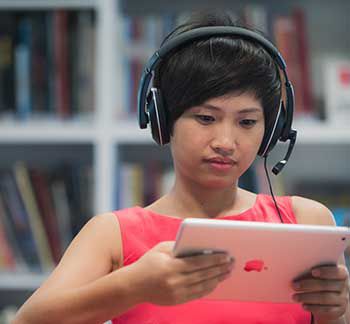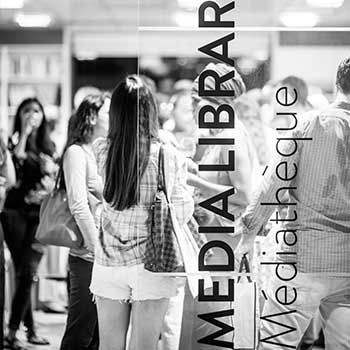 LIBRARY TOURS FOR SCHOOLS
La médiathèque offers local and international schools an immersive visit in French.
Discover with your class our multimedia library, find out about French culture with fun interactive games, improve the French language with theme workshops (Francophonie, comics, cinema,…). The program will be planned with the teachers according to the age and level of the students.
Please contact us for more information and registration.
CULTURETHÈQUE
The ultimate database for any Francophone by Institut Français de Paris!

Culturethèque is the online library of the French cultural network. Alliance Française members can access to thousands of documents 24/7, from computer, tablet or smartphone. Get your favorite magazines, view concerts and shows, introduce children to French language through dedicated programs, read e-books and cartoon strips, etc.
Click here to sign up for a Culturethèque account or connect with the ID and password provided at your first visit at la médiathèque. Non-members can have a free access trial for 3 weeks. To keep using the service, sign up for an AF Membership now!
Learn more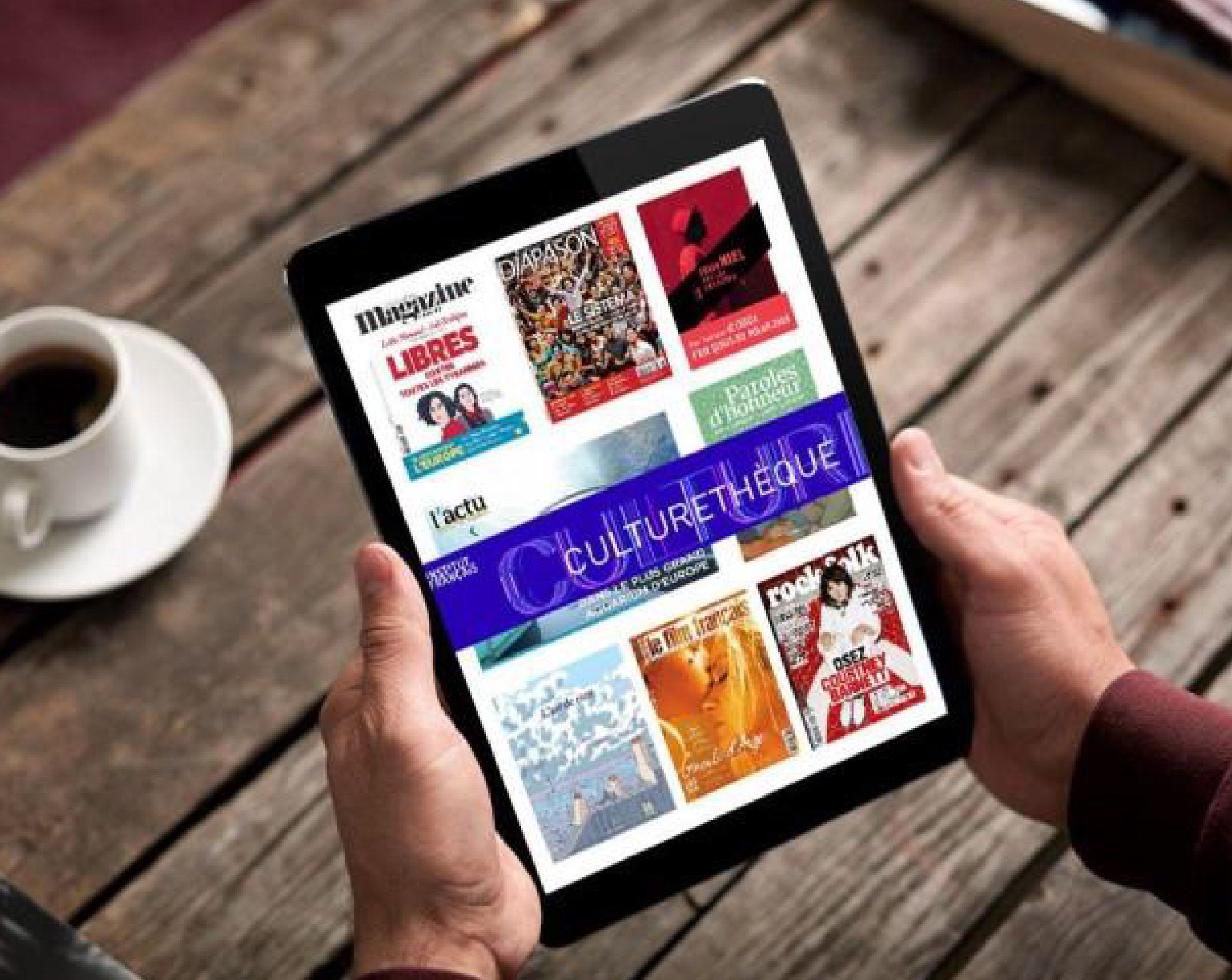 MEET OUR STAFF
Meet our dedicated staff and let them help you through your journey at
la médiathèque
.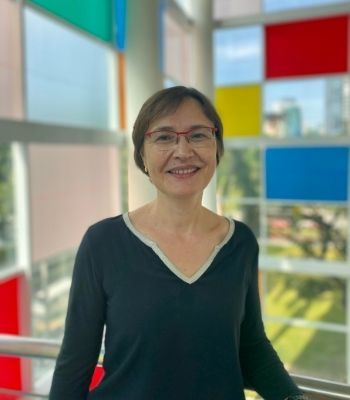 CATHERINE FOUCHER
Head Librarian