FRANCOPHONIE FESTIVAL 2021
The Francophonie Festival aims to promote not only the French language and the diverse Francophone cultures, but also the values that are at the heart of the Francophonie: solidarity, humanism, peace, democracy, human rights and diversity.

This year's festival will be dedicated to raise awareness on gender equality.

Join us to appreciate a variety of programmes including movie screenings, art exhibition, short stories competition, as well as talks and roundtables!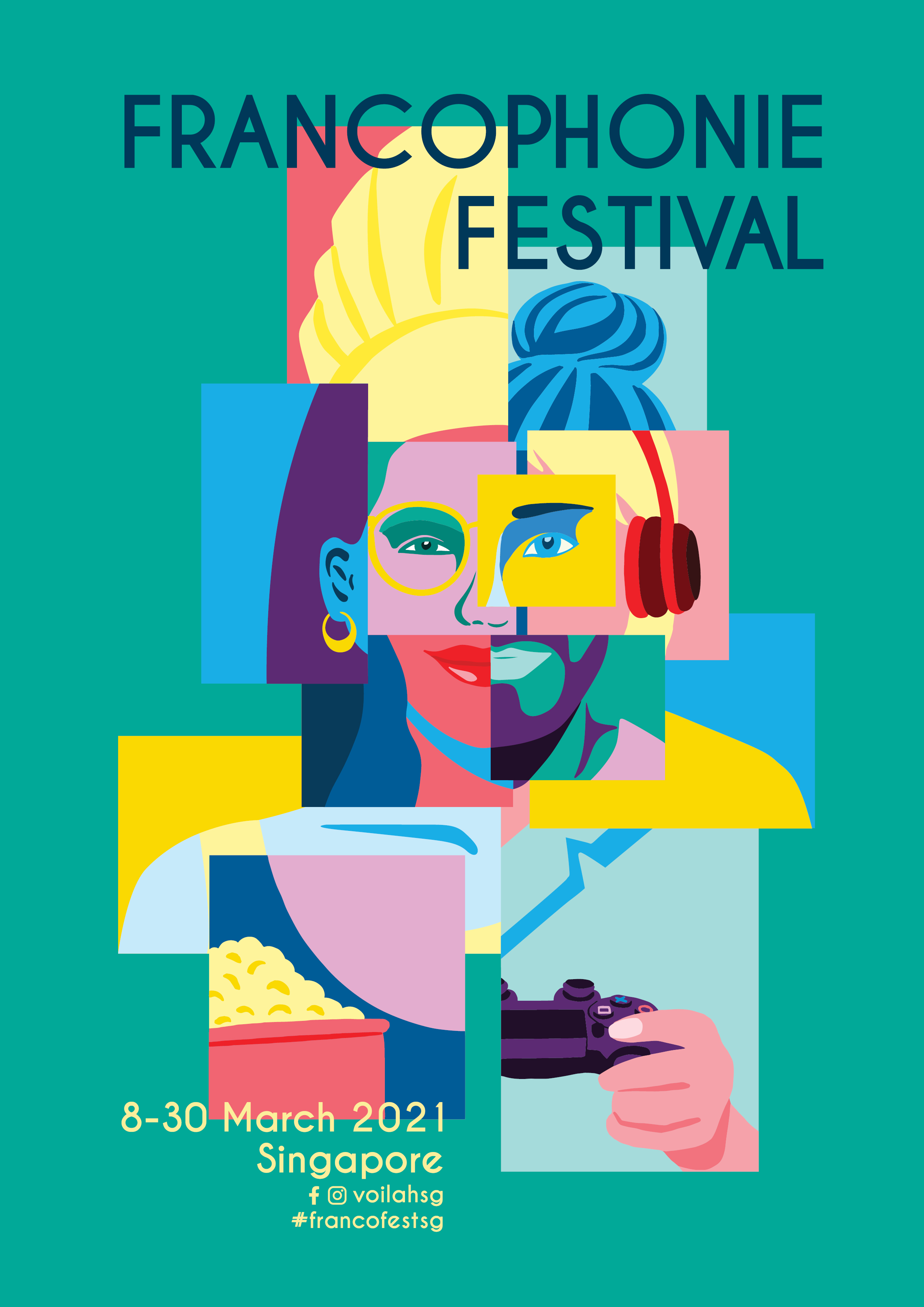 INtImaTE TOPOGRAPHIES
A solo exhibition by Hélène Le Chatelier, and curated by Tan Siuli
In her solo exhibition, Hélène Le Chatelier works across a breadth of artistic mediums to explore the idea and image of the female body as a 'terra incognita', an ambiguous terrain open for new and personal readings. Resisting the conventional male gaze of art history while simultaneously questioning 'feminine' attributes and histories, Le Chatelier's close-up, yet abstracted forms offer up primordial, timeless landscapes. A related body of work turns on the metaphor of the Motherland, where the idea of the female body is enmeshed with notions of identity and belonging.

Contains some nudity
09-28 March 2021
MORE INFO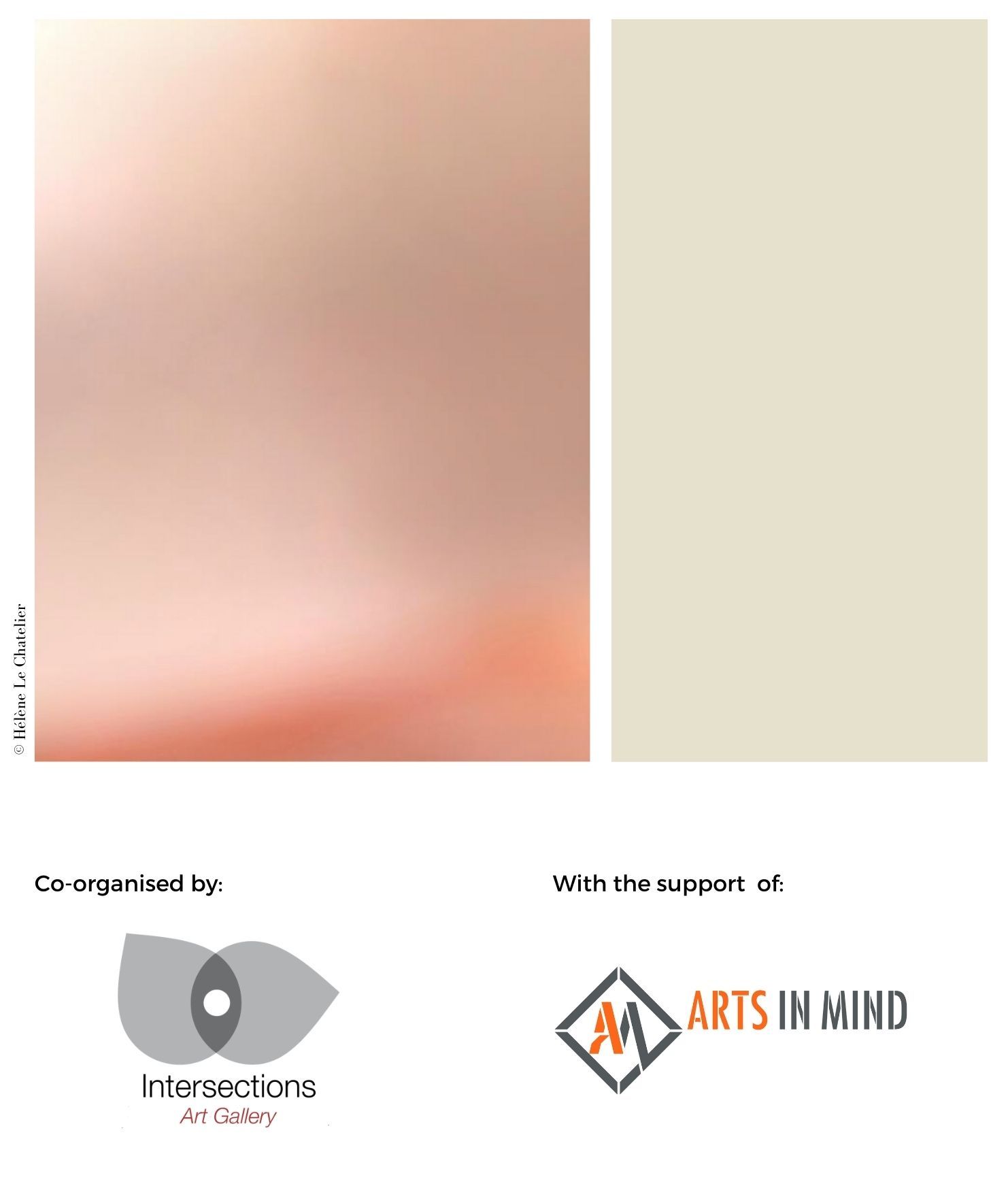 FRANCOPHONIE FILM FESTIVAL
A selection of films about this year's festival theme of gender equality
Starting from 11 March, a diverse line-up of films revolving around this year's theme of "Gender Equality" has been prepared. From paying homage to revolutionary French feminist activists in "Delphine and Carole", to celebrating the life of one of the greatest Greek lyricists in "My Name is Efthia", to following the journey of a Mexican transgender opera singer in "Made in Bangkok", we take you through a series of thought-provoking films that feature heroes and heroines from all around the world in their glorious fight to assert their true identities, honouring both the triumphs and failures in their struggle to carve out a place for themselves in society.
11-27 March 2021
CHECk THE SELECTION HERE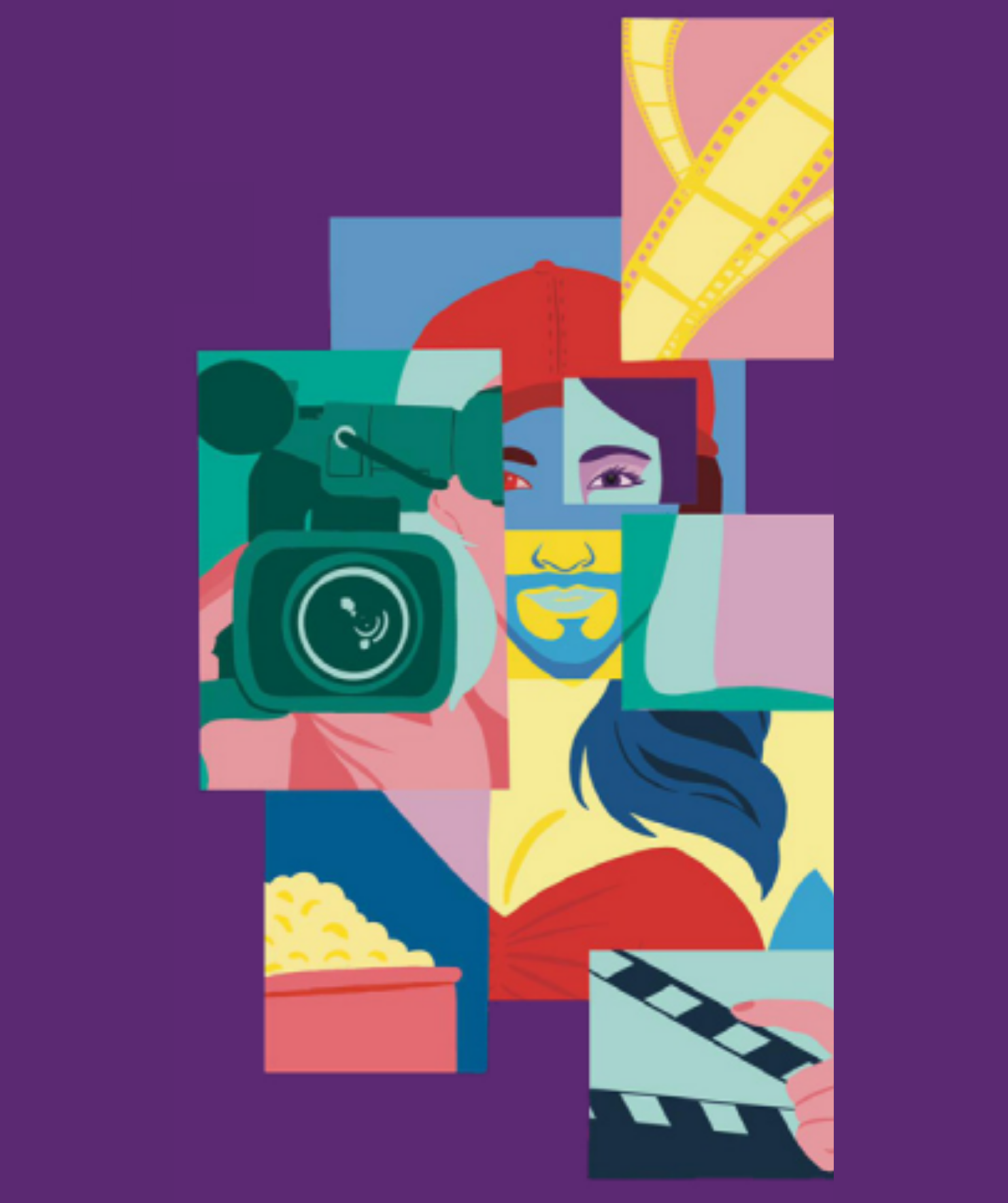 EMBODIED NARRATIVES
Artists talk
Organised in conjunction with Intimate Topographies, Hélène Le Chatelier's solo exhibition at the Alliance Française, this panel brings together women artists from France and Southeast Asia to discuss the representation of the female figure and femininity. The conversation will delve into their individual work and practice, and situate this within the arc of broader art histories as well as each artist's negotiation of social and cultural norms. The panel will be moderated in English, by the curator of the exhibition, Ms Suili Tan.

17 March - 8PM
BOOK YOUR SLOT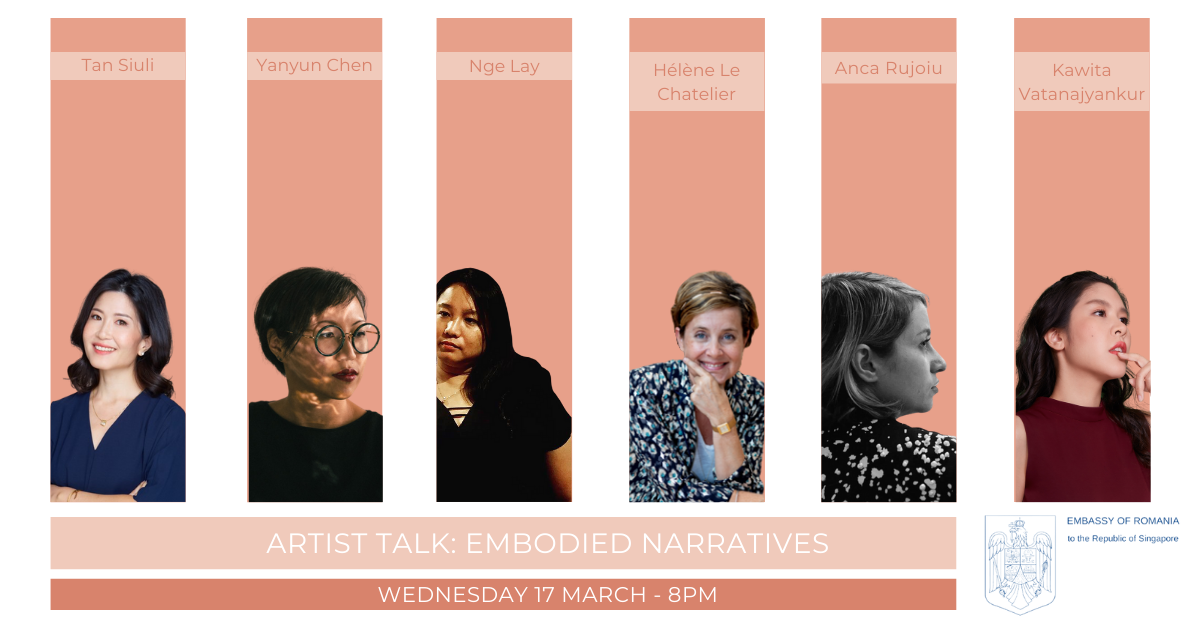 TAN SRI DR RUNME SHAW CHALLENGE CUP
Online quiz and prize-giving ceremony
Every year, Alliance Française de Singapour holds the Prize-Giving Ceremony for the Tan Sri Dr Runme Shaw Challenge Cup – a traditional rendez-vous for Alliance Française' best Singaporean students. This two-round competition (written and oral) offers great prizes and is open to students holding a minimum B1 level in French.
This year, the Prize-Giving Ceremony of the Tan Sri Dr Runme Shaw Challenge Cup 2020 will be broadcast on the Facebook page of Alliance Française from 5.30pm.
It will be preceded by the Francophonie Day quiz which will also take place online this year. Students of Alliance Française and of various institutions will have the chance to test their knowledge of this year's theme "Gender Equality" in the French-speaking world, with attractive prizes to be won.

20 March - 4PM | 5.30PM
MORE INFO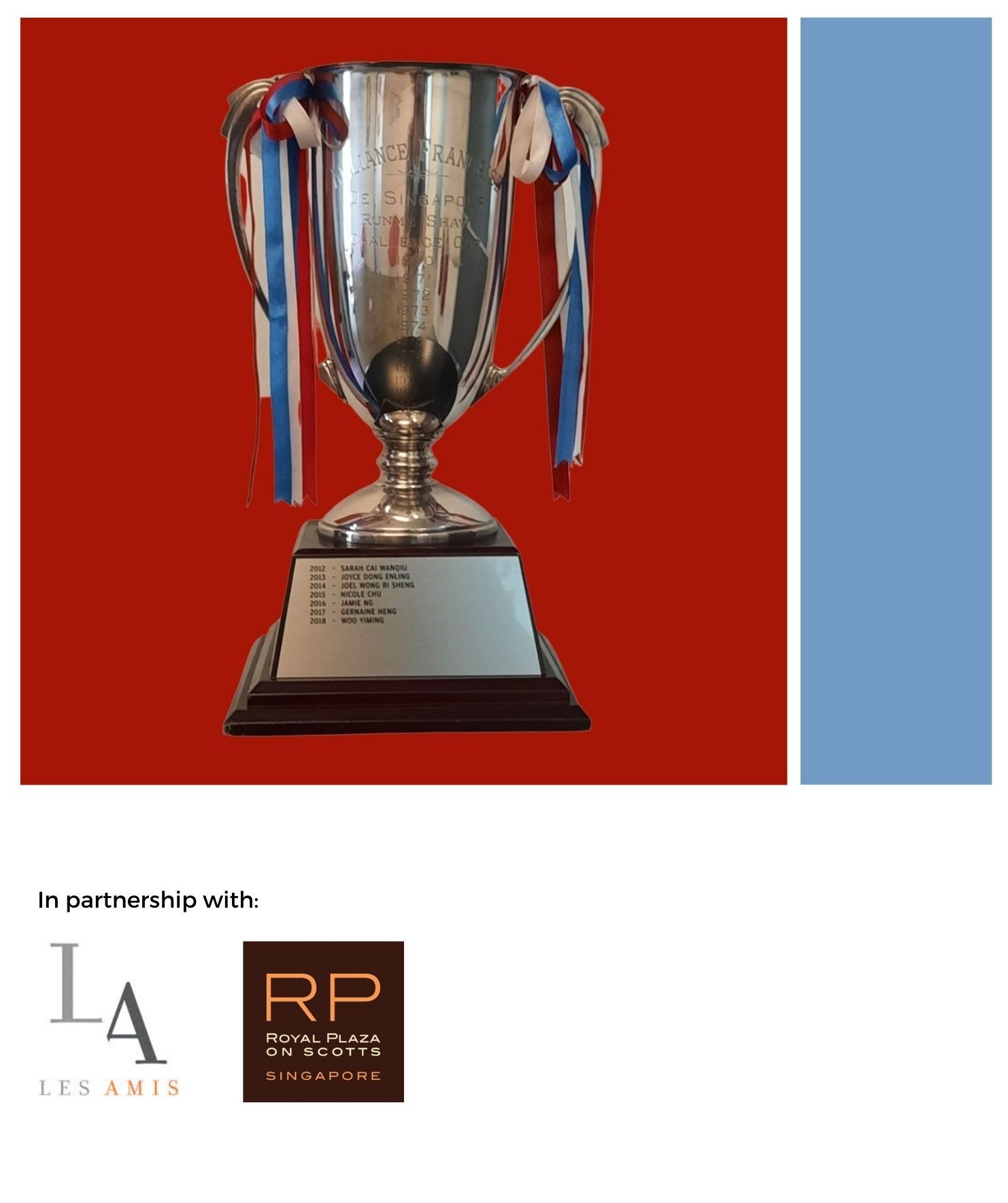 FEMININE BODY, FEMALE GAZES
Meet-the-authors session
In line with the exhibition Intimate Topographies in which artist Hélène Le Chatelier explores the idea and the image of the female body as a "terra incognita", our panel discussion will further examine the theme of "gentleness in the act of creation". As an artist whose works resist the conventional male gaze of art history while simultaneously questioning "feminine" attributes and histories, Hélène Le Chatelier will talk about her unique approach towards art and her positioning as a female artist. Writers Lilyane Beauquel and Joffrine Donnadieu will chime in with a discussion on the distinction between "femininity" and "feminism", and more generally, on how we are conditioned by a shared history that is often difficult to escape.
The conference will be held in French with English subtitles and moderated by Sébastien Bonnemason.

24 March - 8PM
BOOK YOUR SLOT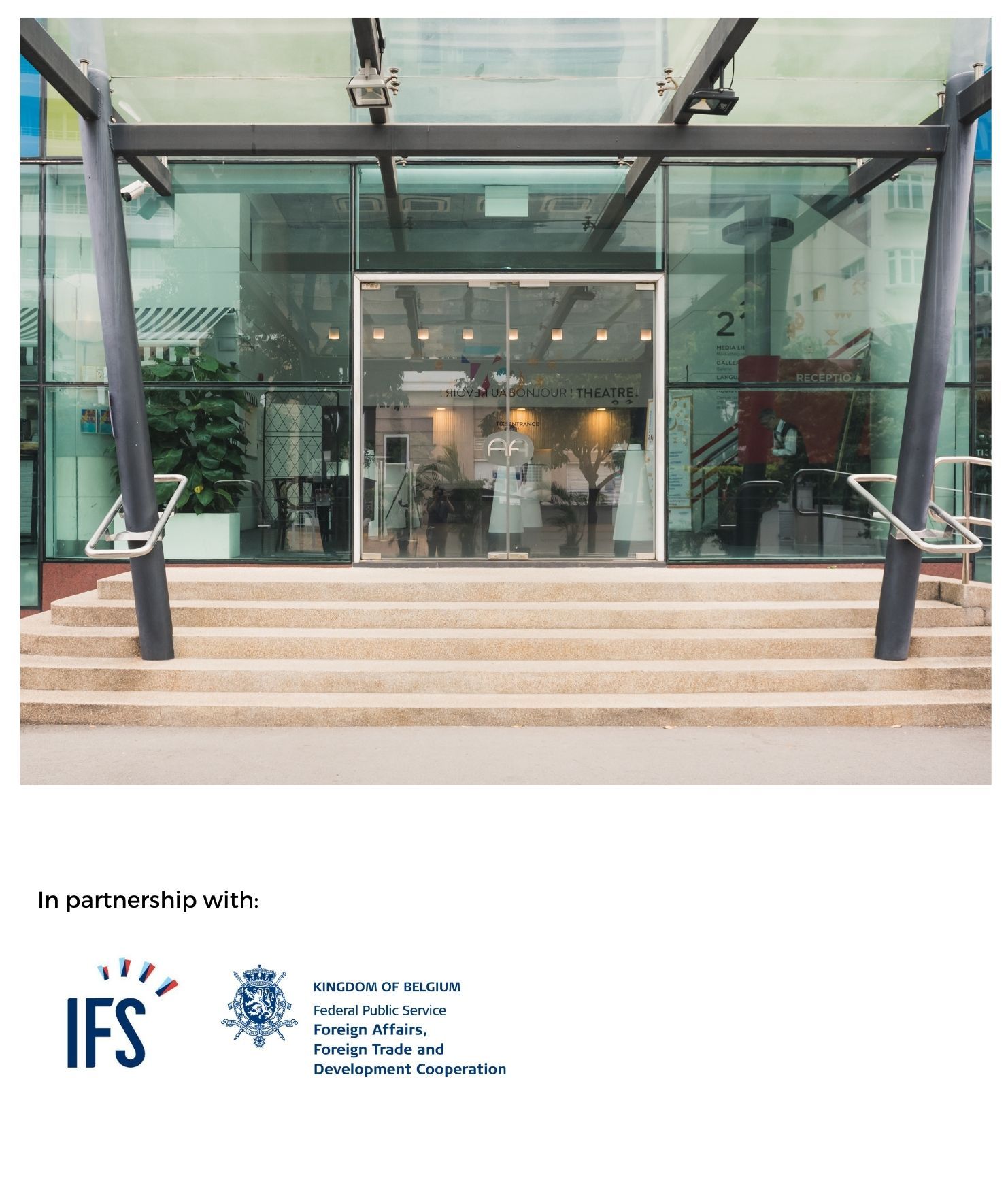 AND MORE...
Discover the full Francophonie 2021 programme
Learn recipes created by renowned chefs from different countries of the Francophonie, or catch a flick in the Flower Field Hall at Gardens by the Bay. Discover these events and more at the link below!


8-30 March
MORE INFO